Day

Time

Access

Price

Monday - Friday
7:30am-8:00am
1 Lane Available - Members Only
-
Monday - Friday
8:00am-9:30am
1-6 Lanes Only (Adults Only)
€9
Monday - Friday
12.30pm-2.00pm
3 Pools Open
6 lanes in Main Pool
Adult: €9
OAP / Unemployed / Student / Child: €7
Under 4: Free
Family Pass: €25
Monday - Friday
5.45pm-8.00pm
(5.45pm-7.15pm on Wednesday's)
3 Pools Open
3 lanes in Main Pool
Leisure Pool Closes @ 7.00pm
Adult: €9
OAP / Unemployed / Student / Child: €7
Under 4: Free
Family Pass: €25
Saturday
8:00am-9:30am
1-6 Lanes Only (Adults Only)
€9
Saturday
2.15pm-5.00pm
3 Pools Open
Super Session - Inflatable Obstacle Course in Main Pool
No Lanes Available

Adult: €9
OAP / Unemployed / Student €7
Under 4: Free
Super Session Child €8
Super Session Family €27
Sunday
8:00am-9:30am
1-6 Lanes Only (Adults Only)
€9
Sunday
11.00am - 2.00pm
3 Pools Open
3 lanes in Main Pool
Slide Open

Adult: €9
OAP / Unemployed / Student / Child: €7
Under 4: Free
Family Pass: €25
Sunday
2.00pm-5.00pm
3 Pools Open
Super Session - Inflatable Obstacle Course in Main Pool
No Lanes Available

Adult: €9
OAP / Unemployed / Student €7
Under 4: Free
Super Session Child €8
Super Session Family €27
Children aged 1 up to 7 years must have an adult present in the water to the ratio 1 adult to every 3 under 7's
Every child aged 3 years and under must have an adult present in the ratio 1:1.
Children aged from 7-10 years must be accompanied by a responsible adult who must remain in view of the child in the pool.
Children aged 11 and upward may be unaccompanied.
Leisureland reserves the right to cancel/ amend any sessions as required.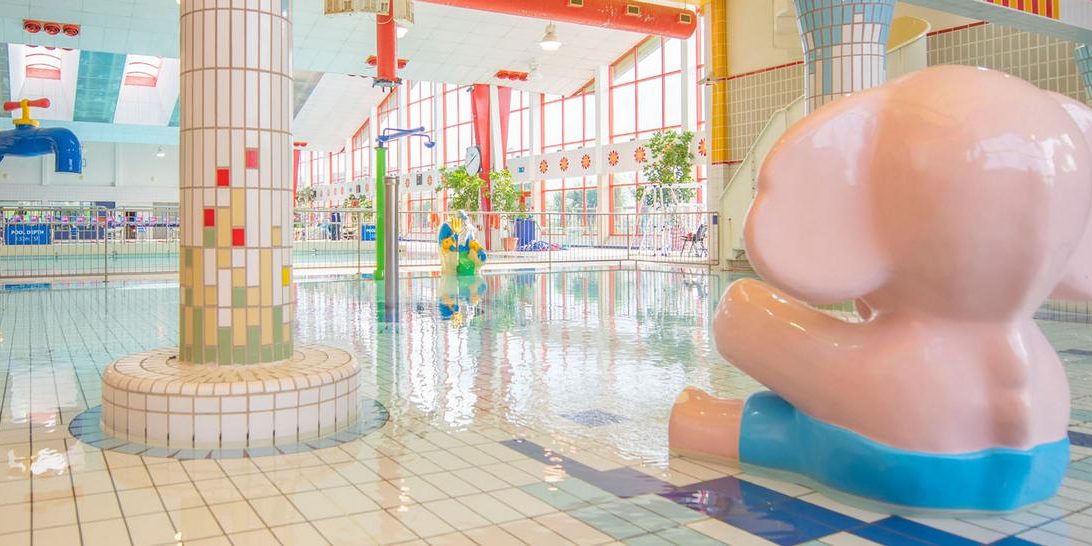 Super Session takes place on Saturday's from 2.15pm-5.00pm and Sunday's from 2.00pm-5.00pm.
Saturday 2.15pm - 5.00pm
Sunday 11.00am - 5.00pm
Yes we have over lockers that require a €1 coin which is refundable.
Hairdryers take a €0.50c coin only.
Yes, swimming hats are compulsory. We sell fabric hats for €2.50 or silicon hats for €10.
We do not rent towels, however we do sell towels for €12.
Our pool temperature is set to be between 28-29 degrees.
Anyone under the age of 18.
You must be 18 yrs or over to use our sauna and steam room.
Yes, we sell a range of swimwear for children and adults.
Pay as you go customers must pay for parking. 
Parking will be validated for gym/pool members.
To use our Giant 65m slide or Inflatable Obstacle Course you must be 1.1m in height.
Yes, armbands can be worn on both our Giant 65m slide/Inflatable obstacle course.
It is 6ft deep and the end of our Inflatable Obstacle course. For those who can't swim or are weak swimmers there is a lifeguard situated and the end of the Inflatable Obstacle course to assist them.